Looking Beyond the Big 4 Part 2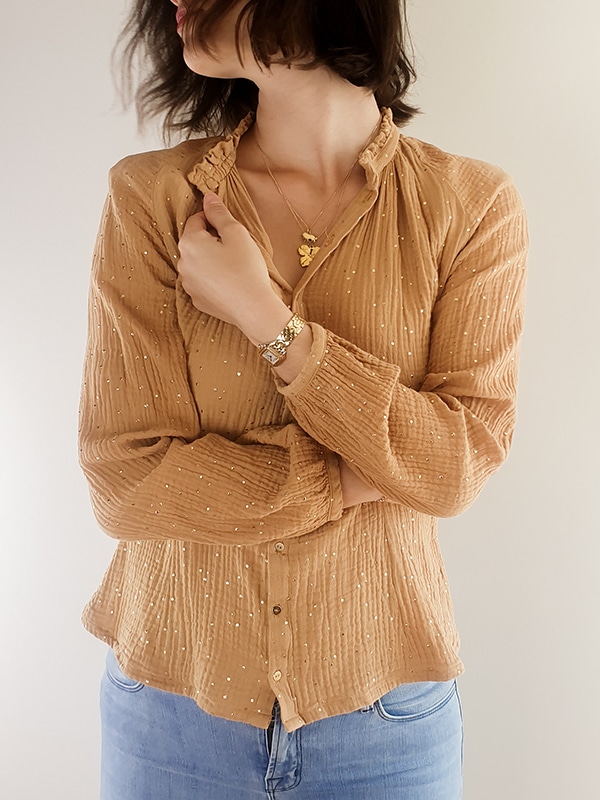 Along with the pattern companies listed in the last post, a few more were mentioned in the comments. For those keeping track, add in Ottobre Magazine, Tessuti, and Greenstyle Creations. I also have come across an interesting line of patterns-the company is French Poetry. I have not sewn anything from this line but I am interested to try one or two patterns. Below is the Gemini blouse and is offered in sizes 2-16.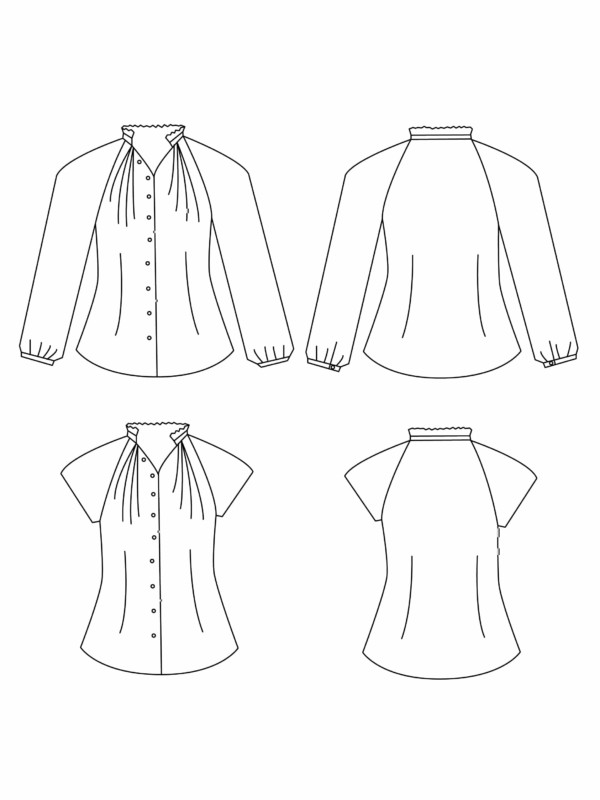 I love the collar with its ruffle, the dolman sleeves and the pleats coming from collar.
Among the dress patterns offered, I really like the updated Pleiades dress with 8 different options-2 skirt options, ruffle or not, and 4 different sleeves. One of the nice details shown in many of the patterns is an attention to fine details. The Pleiades has a row of covered buttons down center front as decoration.
Another new to me company is Friday Pattern Company. Reviews on PatternReview extend back to 2017, so it isn't new. The clothing looks interesting and very casual, sizes range from xs to 7x, some patterns are unisex, and 5% of all sales go to charity. The site is easy to navigate and has a range of models wearing the clothing.
The Cambria Duster is a very on trend coat and may appeal to those of you with the height to carry it. Too much for me because I am swallowed up by this style, though I love it. A better choice for me is the Ilford Jacket, with can be made either short or long. It comes with a set of pocket patterns also!
Now, I must confess something. Even with ALL the research I am doing on alternatives to the Big 4, I still made a purchase last month during the recent OOP sale. I picked up some beloved styles which I can use as jumping off points for creativity. One pattern I absolutely love and is worn to tatters in my stash is V9067.

I think this is the last order I will make however, because I just see so much more in the indies. I also waited 3 weeks for my patterns to arrive!
Next up: in-depth reviews of some beautiful pattern books. Stay tuned.