In these trying times, I am so grateful to the press for shining their light into the darkness of corrupt actions by those in positions of power. What would we do without a free press?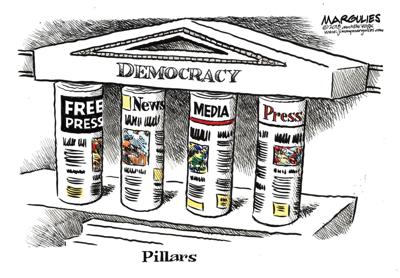 I am grateful for the chance to vote, both for local leaders and national ones. Vote!
My retirement continues to be a time in which my true self emerges and I love following my interests.
My marriage means so much to me and I cannot imagine how different life would be without the love we share. You are my sweetheart, Ross.
Happy Thanksgiving to all!