"And the sun took a step back, the leaves lulled themselves to sleep, and autumn was awakened." Raquel Franco
It is my favorite time of year, especially after a long summer. I am energized by the fall and spend lots of time changing up the house, planning meals, and refreshing my wardrobe.
My current sewing involves blues, in all their glorious shades. Teal, navy, turquoise, azure, indigo. Along with these shades, I am incorporating some greens, golds, and cream. Here, let me show you my plan: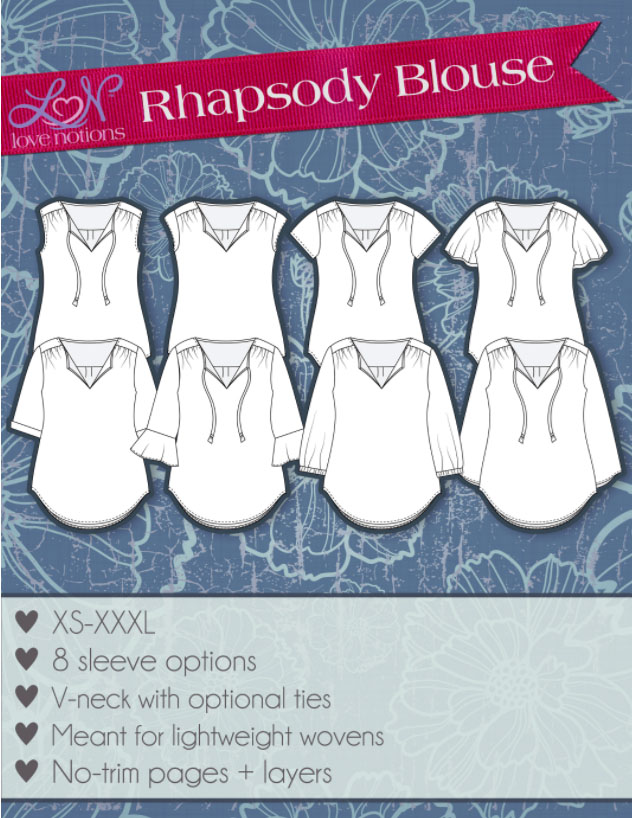 This peachskin in cyan, navy and sand was used to sew Love Notion's Rhapsody blouse. Great pattern and good results! I have not written a review yet but will get that posted on Monday.
These are two pieces of cotton which will become Walter's Front-tie blouse by Silhouette Patterns. This pattern is a nod to a Walter Finley design and those blouses sell for about $180.00. Peggy hasn't posted the pattern yet (I received it in a fall collection) so I included the Finley blouse from Neiman Marcus.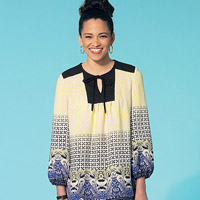 This is a fun rayon in beautiful fall colors, shot through with some metallic thread. It will be sewn using McCall's 7284. I'm still looking for a contrast fabric for the yoke.
These two will become pants-the blue twill will be a slim ankle length pant and the cream linen will be either capris or a slim pant. I am still dithering about what pattern to use. I'll use McCall's 6930 or Collette's Clover.
Finally, in the last photos, you can see my recent yoga pants in a brown slinky. Slinky is the fabric from hell, but it sure makes nice traveling pants! I used
B 6494
(link->review)
They were made to go with this fun, though REALLY big, top. The blouse is made using Cutting Line Designs
59269 My Heart's A'Flutter
(link->review)
I hope your sewing, and life in general, is going well. We all need to take care of ourselves during this time.