Yesterday I stepped outside with my little terrier Nick, and nearly squashed a cockroach the size of a Volkswagon. Good lord, it was big!
from

http://www.ppdl.purdue.edu/PPDL/weeklypics/3-2-09.htmlbecause I was not going to photograph such a creature.
We continued our walk, keeping an eye out for any snakes.
As Nick and I walked up the hill toward the pool, and around the top of the development, I admired the gardens but was careful to not touch. Every plant is potentially painful.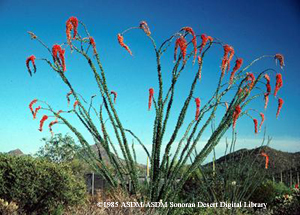 Whew, made it home safely and did some inside chores as the temperatures were rising and the sun very bright. I realized that I needed to set up grain for big Nick and so after lunch, drove out to the stables to organize grain, supplements and psyllium (to ward off sand colic) into easy to feed packets for the barn workers. When I got to the stables, it was deserted which wasn't unusual as it was 106F and the middle of the day. The horses were all snoozing in the their stalls or under their ramadas. Big Nick was finishing his morning chow and gave me a quiet greeting. I did my chores, gave Nick a treat, and stopped off at the manager's house to tell Angie about the grain. As I dipped my head under the arbor I glanced to the left and saw a hand drawn sign which said:
DANGER BEE SWARM
I carefully backed away, and listened for any buzzing. None...heavy sigh from me.
I drove back to my home, which represented relative safety at that point.
Mr. Biblioblog and I were sharing about our days, and he said "and we haven't seen everything yet". I am not usually squeamish, but I do believe I have reached my limit. I have yet to see centipedes, or scorpions, or tarantulas, or termites, ants, killer bees, coral snakes, rattlesnakes (well, one dead one in the road).
The other evening Nick and I were walking through the neighborhood and he alerted me. Tail up, absolutely still, staring in one direction as if he were a pointer. I looked behind me and there was a coyote passing by...then another, and yet another. Down the street they went, giving us a nod, and slipping into the wash. I'm comfortable with coyotes but do know they will take a pet if possible. Nick knows it too!
I have been sewing and will share in my next post. I'm on muslin #3 for McCalls 6928, a very simple top which for some reason needs lots of adjustments on me.
I am using View B and have 3 tops for riding so far (the muslins) and will be ready to use some special fabric on the next try. It is a loose woven tee with a low hem in back. I love the comfort it offers in the summer heat, and the ease of construction. It is possible to make one of these tees in a few hours if you are quick with binding or baby hems. I'll take some photos soon and write up a review of the pattern.
In the meantime, I am keeping my eyes open for any possible danger lurking.